There are many great sites on the Web, but trying to find those great sites can be a frustrating experience. At Heimdal Tax and Financial Services, we have compiled a list of websites that we have found to be helpful sources of information. When you click on a link, a new window will pop up. Close the window when you are ready to return to this page.
https://heimdaltax.securefilepro.com/
Secure File Pro
For clients that chose to have their tax return copies stored electronically using Secure File Pro, here is the link to access your previously stored tax returns.  You must know the log-in information you used to establish the account from the email you received the first time.
There is a link to retrieve your password, if you have forgotten it.  If you didn't have your tax return uploaded at the time, but would like it uploaded now, please send an email to portal@heimdaltax.com and we'll upload it for you.
Financial
---
FINRA
BrokerCheck is a free tool to help investors research the professional backgrounds of brokerage firms and brokers currently or formerly registered with FINRA or a national securities exchange, as well as current or former investment adviser firms and representatives.
Money Magazine
Money Magazine offers an online edition that is a great resource for financial information.
Governmental
---
IRS
Identity Theft
Social Security Online
The Official Website of the U.S. Social Security Administration.
U.S. Small Business Administration
Small business programs and services to help you start, grow, and succeed.
News
---
MSNBC – Microsoft & NBC
MSNBC is the place for up to the minute news. Many of the news articles have audio and video clips.
Wall Street Journal
Complete financial news service offers personalized news and market quotes. Plus, links to Barron's Online and Smart Money Interactive.
Tax
---
Check IRS Refund Status
Track your tax return through the IRS website.
The Internal Revenue Service
Home of the IRS on the Web. The IRS has definitely done a nice job on their Website.
Minnesota Department of Revenue
Minnesota Department of Revenue
Income Tax Refund Status for Minnesota
Income Tax Refund Status for Minnesota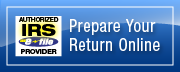 PLEASE NOTE: The information being provided is strictly as a courtesy. When you access one of these web sites, you are leaving our web site and assume total responsibility and risk for your use of the web sites you are linking to. We make no representation as to the completeness or accuracy of information provided at these websites. Nor is the company liable for any direct or indirect technical or system issues or any consequences arising out of your access to or your use of third-party technologies, web sites, information and programs made available through this website.